1st International Conference on INNOVATIVE APPROACHES IN NURSING, CLINICAL PRACTICE, EDUCATION AND RESEARCH from 6th July to 10th July 2020
29 Jun 2020
School of Nursing Science and Research is organizing 1st International Conference on INNOVATIVE APPROACHES IN NURSING, CLINICAL PRACTICE, EDUCATION AND RESEARCH from 6th July to 10th July 2020
About the Conference
Innovation is central to maintain and improving the quality of care. Worldwide nurses are engaged in unique activities on a daily basis to improve patient care outcomes and to reduce the cost to the health care system. Since future nurses will work with technology, the correct and effective use of technological tools and the integration of innovation into education and practice should take place in today's education system. It is important for nurses to understand the major health challenges faced by people throughout the world. Nurses must be prepared to practice as competent healthcare professionals in a highly complex, diverse, and ever-changing environment.
Objectives
Enlighten about innovative practices and views in Clinical Nursing Research.
Enhance knowledge about innovative practices in nursing education.
Empower quality assessment in the current nursing education era.
Outline the application of statistics in nursing research.
Acquaint participants towards collaborative decision making.
Click here for Registration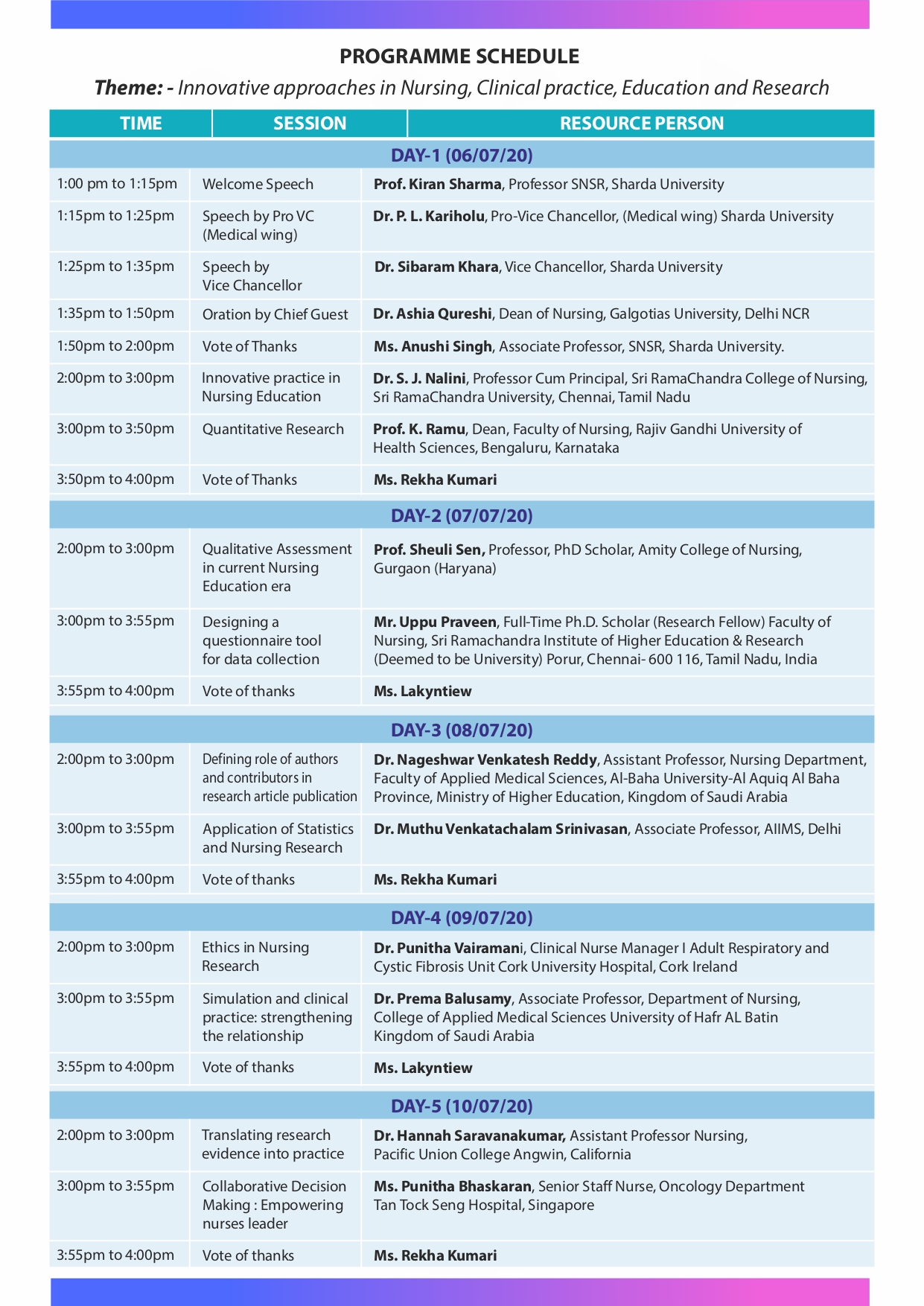 For more details Click here
For Registration Click here