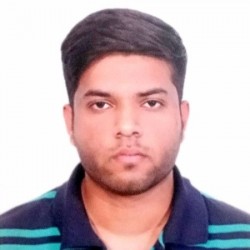 Khsitiz Sharma
My four years at Sharda University have been excellent and a memory to cherish for a lifetime. The years spent here have been full of learning opportunities that were full of fun and frolic and sometimes with academic grind that one has to go through. The international exposure makes you a better man to face the challenges of the corporate world.

B.Tech CSE, 2017-18
Placed In : Bhushan Power & Steels Ltd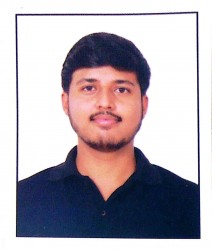 Avinash Gupta
I really like the placement process of our university, everyone is working really hard for all students so that they could get easily placed in best companies, I was really lucky that I got placed in our first ever placement drive at VVDN Technologies.

B.Tech CSE, 2017-18
Placed In : VVDN Technologies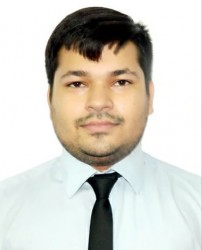 Arpit Mishra
Sharda University is a place of learning, fun, culture, lore, literature and many such life preaching activities. Studying at the Sharda University brought an added value to my life. It gave me an opportunity to meet different kind of people and learn a number of things. I have received a great support from faculties & placement office. I am thankful to Training & Placement cell for providing a platform to enhance my skills and an opportunity to showcase them.

B.Tech CSE, 2017-18
Placed In : Alight Solutions (formerly Aon ...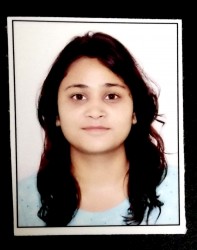 Aditi Semwal
Due to the efforts made by the faculty and placement cell at Sharda University i was able to bag a job in the second company that i applied for. They always provided me with the assistance that i required for my overall development and to improve my technical knowledge. I will always be grateful to them for providing me a platform of practical learning and preparing me for the corporate life.

B.Tech CSE, 2017-18
Placed In : Liquid Hub Analytics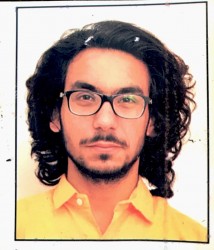 Piyush Gaba
I thank Sharda University & SET faculties for putting in all the efforts to groom us and make us corporate professionals. It was a wonderful experience at Sharda University.

B.Tech CSE, 2017-18
Placed In : Xavient Information Systems. â€...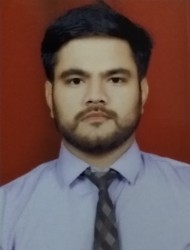 Shubham Roy
I would like to appreciate the placement cell at Sharda for the efforts they made for providing a fair and ample amount of chances to us students. The faculty members worked so hard on our overall development and conducted boot-camps and extra classes for us to enhance our technical and interpersonal skills. I loved my time here at Sharda.
B.Tech CSE, 2017-18
Placed In : Xavient Information Systems. â€...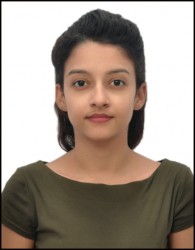 Subina Adhikari
My life at Sharda university made me stronger and took me a step ahead for being an independent women. I am thankful to all the teachers who supported us and corrected us throughout our bachelors. I loved the infrastructure of Sharda University and its International life. The events that I took part helped me to grow my confidence level. I would like to specially thank the placement cell for guiding me and providing me a good platform (company) for my career.

B.Tech CSE, 2017-18
Placed In : Think & Learn Pvt. Ltd. - Packa...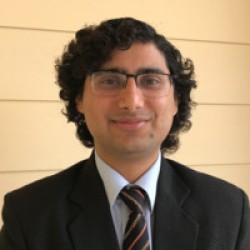 Ishan Sharma
I am grateful to Sharda University - both the faculty and the Training & Placement Department. They've made efforts ensuring maximum number of placed students. The university started grooming us for placements in the first few months including courses such as Professional Excellence Program and Professional Skills Enhancement. I was completely confident and cracked the aptitude and technical tests and interview rounds due to the mock tests and interviews conducted by the Training & Placement Department and our faculty members. Sharda University provides a great platform for skills enhancement and to get a great learning experience.
B.Tech-IT,
Placed In : Cognizant and Tech Mahindra
Chinmaya Sharma
Sharda University is an institution that brings together cultures from all around the world. Coming together from different origins and learning is an extraordinary opportunity that is possible only in Sharda. Shardas style is unique…. giving you all the tools to become a successful individual both on professional as well as personal front. The professors are as international as the students and each have their own method of projecting knowledge. The practical approach of the courses, the professional experience of professors in their areas of teaching, the friendliness, the atmosphere, the international aspect along with links that were created made my university studies at Sharda University memorable.
B.Tech-Biotech,
Placed In : Lifecell International
Nandita Sethi
Sharda university has always believed in helping and guiding its students and it was no different during the placement season. Regular classes held at our college to help us with our aptitude and technical skills were of great help. Our placement administration officers also guided and encouraged us at each step thereby helping me secure my placement at such a reputed company.
B.Tech-IT,
Placed In : NTT Data and HCL Comnet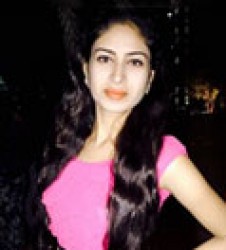 Ekta Kumari
Sharda University, The World is Here Where Are You. I used to watch the advertisement of this university. When I chose Sharda for fashion designing i was excited to be in the environment. I came here in 2013 and now I will be graduate from here. The journey was awesome, The faculty members of design department of Sharda university are helpful and cooperative. They always help me in my problems. DESIGN DEPRTMENT fest Aakar also gives the opportunity to students to showcase their talent. Faculties are from industries and they give us right exposure to industries as well. I got the chance to live in the global environment, Students from different culture and countries. I spent my four years in this university and these years are unforgettable.
B. Design- Fashion Designing,
Placed In : Rainbow Fab Art, Noida
T.S. Praveen Rao
Getting placed in a top IT company has always been my goal and Sharda University helped me realize this dream of mine. Thanks to the Department of Corporate Affairs without whose help this would not have been possible. Lastly I would like to say that the environment, the infrastructure and the syllabi provided by Sharda University has been excellent, by giving presentations and projects they have not just improved my domain knowledge but also my confidence and communication skills, which are very important skills required for a successful professional career.
B.Tech. (CSE),
Placed In : Tech Mahindra and Cognizant
Arun Raj Khanna
I believe that there exist determination and moral support to achieve an initial step of something best in life. The former part is within ourselves and for the latter there are the people who provide us with utmost help for which, I would like to thank the Training & Placement Department, Sharda University. The culture, values and the morale that the university provided for complete development of my work life balance are undeniable.
B.Tech-Mechanical,
Placed In : Asahi India Glass Limited
Anup Dey
Here I came as a school boy and now graduating as a corporate man. Here, I not only developed my academic skills but also got a global exposure in every field be it sports or others. At last I would like to thank all the faculty members for being supportive and helping me in taking off my career to a good start.
B.Tech-ECE,
Placed In : NTT Data and Cognizant
Kamal Singh
I take pride in being a student of Sharda University and now being an employee of a world renowned MNC. The latter wouldnt have been possible without the support of the former. The teaching and guidance here is just unparalleled. It has imparted a perfect blend of technical and soft skills and made me ready for industry. It was my honour to study under the guidance of such experienced faculties. Finally, a special thanks to our DCA (Department of Corporate Affairs) for inviting such big and renowned companies and organising various aptitude and soft skills sessions. It has left no stone unturned in getting us placed.
B.Tech. (IT),
Placed In : Tech Mahindra
Jyotsana Phartyal
I spent four years studying at Sharda and this was an absolutely unforgettable period in my life. Sharda is not only professional in teaching international students, but the school is also good at taking care of students. I had a very learning experience with the marvelous efforts of all the teachers. They taught me not only to learn but to explore.
B.Tech-ECE,
Placed In : Go Bindas Entertainment
Anand Prakash
I am convinced that excellence exists in the performance, and even more in the preparation. Therefore I take this opportunity to thank the Department of corporate affairs, SHARDA UNIVERSITY for helping me in preparations and getting a final offer from Tech-Mahindra. I would also like to extend my courtesy to the DCA particular for their valuable guidelines on the recruitment day and keeping our hopes and aspirations high. I also wish to thank all the student placement coordinators, Akash Bhatia in particular for their dedication and commitment.
B.Tech. (CSE),
Placed In : Tech Mahindra
Sandeep Kumar
Although I am from Electronics background but I got placed in an IT company. I am immensely thankful to the university for providing me the opportunities. Initially I got rejected in 3 companies but I never lost hope. Finally I made through in Fiserv Inc. hard work never goes in vain.
B.Tech. (ECE),
Placed In : Fiserv India
Divvay Mishra
"The most important single ingredient in the formula of success is knowing how to get along with people ,and we as scholars learnt that aspect by acquiring the RIGHT ATTITUDE" along with our academic syllabi at SHARDA UNIVERSITY. When we entered the gates of SHARDA with a dream we never thought that these dream would not only make us successful but also achievers in true sense. Through this RIGHT ATTITUDE"

B.Tech. (ECE),
Placed In : NTT Data
G. Shakthi Priya
When I first entered Sharda University I was anxious about my future. Over the four years so many doors were opened for our personal and academic development that I became confident. The university aims at enhancing our knowledge, skills and abilities. It, in fact, didnt leave the attitude part behind as well. These years at Sharda University are the best years concerning learning, experience and gaining exposure to fields relevant to my discipline, all due to my faculty members. So many deserving students of our batch have been placed thanks to them and the Training & Placement Department. Being the placement coordinator of ECE, I personally know about their continuous efforts in getting the right companies for the right candidates. This endeavor will lead our University to incredible heights.
B.Tech-ECE,
Placed In : IBM and Tata Consultancy Servic...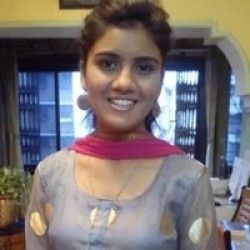 Sameeksha Vaibhav
I am grateful for the efforts of Department of Corporate Affairs to pitch us all at a platform like Tech Mahindra and other renowned companies.
B.Tech. (ECE),
Placed In : Cognizant
Ishan Bhatt
Our university has provided us a very enhanced and efficient platform for the exposure to the training and placement. I am very grateful to the university for providing us the best of placement opportunities and finally I got placed in Fiserv India, one of the Fortune-500 companies.
B.Tech. (CSE),
Placed In : Fiserv India
Shashank Shekhar
"Think Different, that is one thing that Sharda University urges in and to far extent succeed in teaching to its students which invariably helps to achieve what you need. It nourished me and thus gave me an opportunity to define me.
B.Tech-Civil,
Placed In : Dewan Housing & Finance Limited...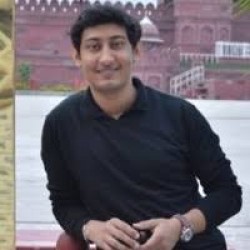 Sudhanshu Mehta
Launching your career with an esteem firm like Amara Raja Batteries wasn't short of a dream come true and i would really like to dedicate a great part of my success to university. Sharda being a global university not only provides you some of the finest education across the globe but also foster you to evolve as a true professional. It fills my heart with joy unspeakable to be associated with a university of such stature.
B.Tech-Mechanical,
Placed In : Amara Raja Batteries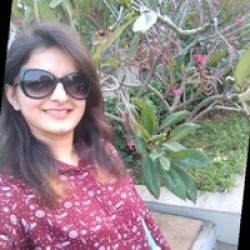 Komal B. Desai
For Sharda University, "The world is here, where are you" is not just a slogan but I lived it in reality. Sharda is a beautiful and historic place where people from different nationalities meet together to share one common goal, EDUCATION. I had the opportunity to meet with the dynamic and distinguished faculties, who are enthusiastic, friendly patient and highly qualified. With their guidance and constant mentoring I have been able to become a true professional in all the facets of life. Thanks to guidance provided by the Training & Placement Department, without their help I would not have been placed in NTL Electronics Limited. I have emerged as a new individual. All Thanks to my "UNIVERSITY".
B.Tech-ECE,
Placed In : NTL Electronics Limited
Anu Verma
I thank my ECE department and its faculty members for encouraging me to think globally and spread my wings to take off for the land of rising Sun and I appreciate the support of my university for shaping my career and getting me placed in such big MNCs.
B.Tech-ECE,
Placed In : Cognizant and IBM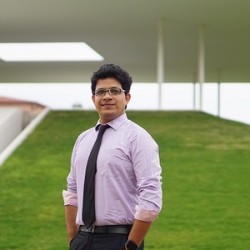 Pushpendra
The experience at Sharda was enriching in terms of technical skills and research training. Since, my course was very much research driven, I have learned a lot of basics of research and development with the help of distinguish faculties at Material Research Laboratory, and R&D facility at Nanotechnology center of Sharda University.

The teaching style was very much impressive in the nanotechnology and material science for sure. The teachers have taken us through numerous research papers to give an insight of the nanotechnology.

I would say Sharda University has taught me a lot of technical skills and great references to get me into the prestigious Rice University, from which I shaped my career as per my interest. Sharda University proved to be a very well executed precursor in my career growth.
Master of Technology (Nanoscience & Technology),
Placed In : NA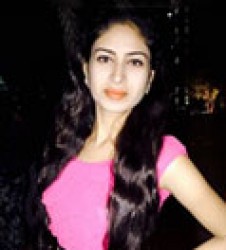 Ekta Sinha
During my stay of four years in Sharda University, I came across various people of different country and culture. I had received a lot of opportunities to groom myself, thanks to my ever inspiring mentors who helped me to discover the talented part of myself. No wonder the university is new and is still striving to achieve excellence, but in the due time it has definitely set some benchmarks in the academia and is relentlessly trying to achieve the heights in rendering the world class education.
B.Tech. (ECE),
Placed In : Tech Mahindra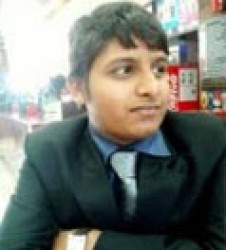 Aman Modi
A better human being, a better developer and a dream to achieve something big is all, I hoped for when I joined Sharda University. I am delighted to say that the faculties and the staff has helped me to achieve these dreams. Here, I not only had the chance to develop on my technical skills but also on other aspects such as Leadership & Management skills . The faculties always inspired me to go above and beyond my capabilities. I am grateful to my faculties and the staff of Sharda University for helping me achieve what I dreamt of.
B.Tech - Computer Science,
Placed In : NA